Community support helpline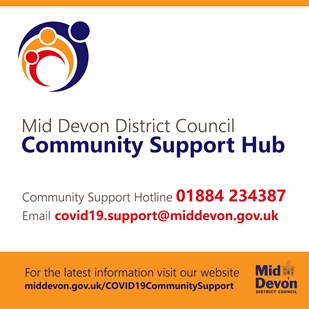 The Community Support Helpline has been set up to provide residents with advice and support during the pandemic.
If you, or someone you know, are:
unable to access food and essential supplies
unable to meet other basic needs
feeling isolated
struggling financially
not sure where to go for help or advice
Call the Community Support Helpline on 01884 234387, and we will be able to give you advice and put you in touch with someone who can help.
The line is open Monday to Thursday 8:30am - 5:00pm, Fridays 8:30am - 4:30pm (excluding Bank Holidays).
You can also request support through our online form or email covid19.support@middevon.gov.uk.