Community support hotline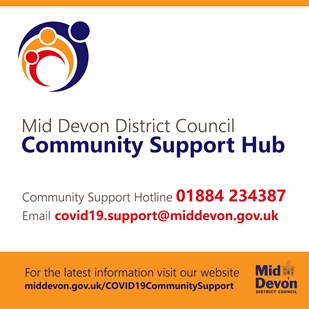 We've setup a Community Support Hotline to help individuals who need support, as well as enabling family, friends or neighbours to raise concerns about someone in their community they are worried about.
Groups and voluntary organisations can also use the hotline to access information, share local schemes as well as raise concerns about someone they may feel is isolated and in need of support.
The number to call is 01884 234387 and the line will be open during office hours, Monday to Thursday from 8:30am to 5:00pm and Fridays from 8:30am until 4:30pm. It will be closed on Bank Holidays.
You can also request support through our online form or email covid19.support@middevon.gov.uk.