COVID-19: Parking advice
How can I make a contactless payment for parking?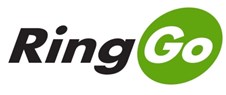 If you wish to eliminate contact with our ticket machines during the Coronavirus outbreak, you can pay for parking in any of our car parks using RingGo.
RingGo allows you to make contactless payments using just a payment card and:
a phone by calling 0203 046 0010;
a smartphone by downloading the RingGo App, or;
a PC (before your intended journey).
To get started, visit m.myringgo.co.uk to register.
Note: You'll need to provide the RingGo Zone number for the car park you wish to use, which is provided under the Information on each of our car park pages.
Watch the following video to find out how to use RingGo:
I can only pay by cash or card. What should I do?
If you must pay by cash or card, please ensure you use hand sanitiser before and after using our ticket machines to minimise the risk of catching or spreading Coronavirus.
We're still operating and enforcing our pay and display car parks, and social distancing will be observed at all times. 
I'm a care/health worker. Can I still park for free?
All concessions for care and health worker permit holders still apply at this time. If you work for the NHS or as a care worker, you can park for free in all our car parks.
Parking concessions for COVID-19 can only be used when on official duty as: 
an NHS staff member;
a health and social care worker;
an NHS Volunteer Responder, or;
if you work for the Royal Voluntary Service.
To obtain a health, care and volunteer workers parking pass (also known as a universal government parking pass), ask your healthcare employer or the Royal Voluntary Service.
A photocopy of your work pass with any sensitive information redacted along with a letter of evidence from your employer must be displayed in your windscreen.
Please note: Remember to park considerately and safely. Do not cause an obstruction or endanger other road users and don't stay in a parking place for any longer than is necessary.
More...
To find free NHS and volunteer responder parking in other council-owned or privately-owned car parks, visit nhs-freeparking.co.uk.
For more information on concession parking, visit GOV.UK - COVID-19: health, care and volunteer workers parking pass and concessions.
Related pages
Related websites
Contact us