Performance Hub
This page is still under construction. Come back soon to see our new performance hub 
The performance hub is a framework to provide:
Performance and assurance information in a single location and point of reference
Key data for mandated and local performance reporting plus benchmarking
A hub for linking data as seamlessly and coherently as possible into different external and internal spaces and for varied reasons
Support for routine reporting as well as exceptional or ad-hoc as required
If you have any questions relating to the content of this page, please get in touch using the contact form on the right, via phone 01884 255255 or email tenantinvolvement@middevon.gov.uk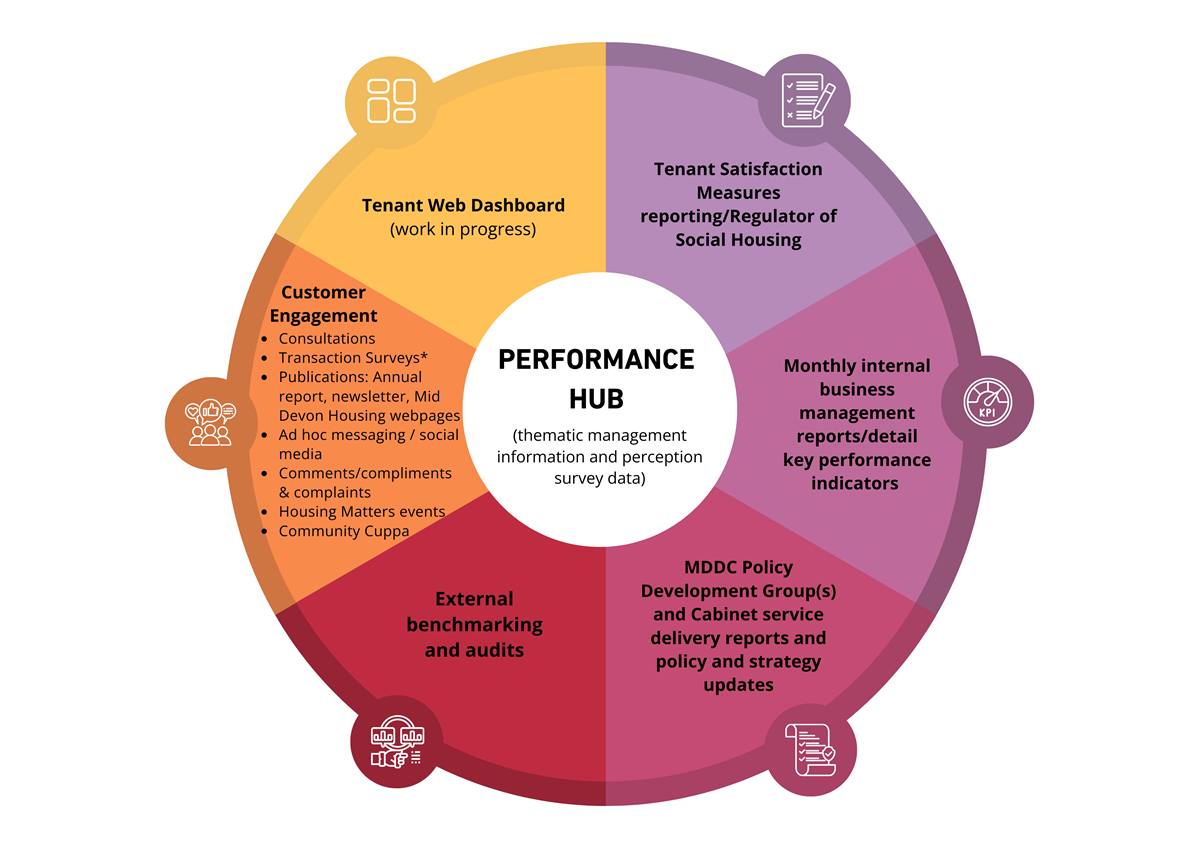 At MDH we feel that it is important to share how the maintenance budgets are spent. This report details the numbers, types and costs of various types of works to your homes, and how we have performed against our agreed targets. These are known as Key Performance Indicators (KPIs). This report is updated monthly and reports on the data from the financial year (April-March).