Self Build
The Government wants to enable more people to build their own home. The Council recognises the potential benefits of self-build in meeting the housing needs of Mid Devon residents. It can represent a more affordable housing option for local people, support the construction industry and give people more choice in the housing market.
We are asking people to get in touch if they are interested in building their own home. Complete and return Self Build Interest Application Form to register your interest in developing a 'self build' property in the Mid Devon district via email at selfbuild@middevon.gov.uk, or by post to: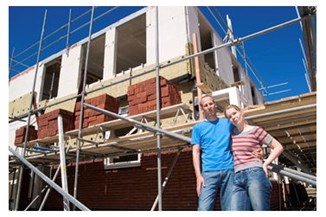 Forward Planning
Mid Devon District Council
Phoenix House
Phoenix Lane
Tiverton
EX16 6PP
We will use the information to understand the demand for self-build housing in Mid Devon, informing policies to improve the supply of land for custom build housing. All personal information will be kept strictly confidential. The Council may contact people on the Register when opportunities become available or pass their contact details to landowners or builders who are providing custom housing, but only if it is clearly stated on the form that the Council can use a person's contact details in this way.
You can find out more about custom and self build housing by following these links:
Related websites
Downloads
Contact us about Forward Planning