Food hygiene rating scheme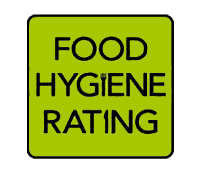 We have joined the national food hygiene rating scheme which aims to publicise food hygiene information from inspections of all businesses which serve, prepare or sell food within Mid Devon. This includes premises that the public has access to such as cafes, restaurants, clubs, shops, takeaways, nursing/residential homes, canteens and other retail food outlets.
Food businesses are given an easy to understand rating that reflects the conditions found at the premise at the time of the routine food hygiene inspection. Ratings are based on a simple numerical rating and descriptor, with the scores ranging from 0 (urgent improvement necessary), to 5 (very good). Premises will be issued with window stickers and certificates to display on the premises.