Local authority 'shielding' coordination hubs created to support Devon's most vulnerable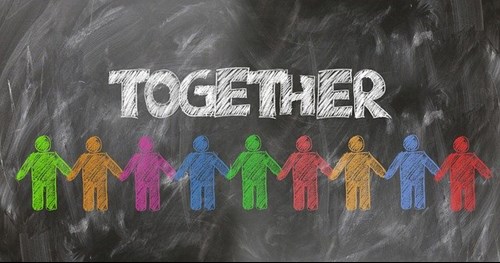 A network of 'shielding hubs' coordinated by local authorities is rapidly being set up across Devon to immediately help those most at risk from coronavirus (COVID-19) with urgent food, medicine and care supplies.
The council is working with Devon County Council and other local District and City Councils in response to the Government's announcement that 1.5 million of the UK's most vulnerable people are being asked to 'shield' in self-isolation for at least 12 weeks.
The rigorous 'shielding' measures include advice to minimise interaction by staying at home at all times and avoiding any face-to-face contact to prevent being exposed to the virus. So these 'shielding hubs' will help ensure those who do not have a support network they can rely on are able to receive essential food and medicine deliveries and additional care if they live alone and don't have family, friends or social care services to help them.
The hubs are virtual, describing the close working arrangements between the organisers. They're not physical buildings in specific locations.
The exact numbers of adults and children in Devon deemed to be at high risk of severe illness from COVID-19 because of underlying health conditions isn't certain at the moment, but the NHS is working to identify and contact them with instructions on how they can best protect themselves and find out what support they need. 
It will take a little while before the Government's scheme is fully operational in Devon, so the County Council, District and City Councils are currently working together as quickly as possible to establish arrangements in each district area to coordinate immediate help to those most vulnerable people who urgently need it.
Details of the hubs and the process for receiving support over the coming weeks are still being agreed, but it is likely that following the initial contact from the NHS, the individual will be contacted quickly by the county council to find out what their needs are and how best to support them, with the District and City Council's working locally to manage the delivery of support within their communities.
Phil Norrey, Devon County Council's Chief Executive, said:
"The most important thing right now is for everyone to follow the Government's rules on staying at home and away from others, and we are working hard to protect the most vulnerable in our communities during this challenging time.
"These 'shielding' measures are aimed at keeping those most at risk of severe illness from coronavirus safe, and to ease the immense pressure our hospitals are facing.
"Family, friends and wider communities across the County are already playing a significant part helping to support each other and their more vulnerable neighbours, which is excellent.
"It means that we can focus our efforts on rapidly delivering vital support to those with the highest medical needs that put them at the greatest risk.
"The local authority shielding hubs, coordinated by the County Council and delivered locally by District and City Councils, will help ensure that the extremely vulnerable members of our communities continue to get the food, medicines and additional care they need."
The Government has published guidance about the medical conditions that they consider make people extremely vulnerable has been published on the Government's website, and the NHS is contacting those identified to provide further advice.
People can also register themselves on the Government website if they have a medical condition that makes them extremely vulnerable to coronavirus, or register on someone's behalf.
If you're not sure whether your medical condition makes you extremely vulnerable, register anyway.
If you think you fall into one of the categories of extremely vulnerable people listed and you have not received a letter by Sunday 29 March 2020 or been contacted by your GP, you should discuss your concerns with your GP or hospital clinician.
Fraudsters are increasingly targeting individuals and organisations with emails, text, phone calls and WhatsApp messages offering advice, treatment, products and services for coronavirus or asking for donations, so measures are also being put in place to ensure those making contact with vulnerable people about receiving support from the 'shielding hub' are reliably indefinable, and residents are aware that they will never be asked for bank details or request money.
The latest national advice on coronavirus (COVID-19) is available on the Government website and NHS website.
You can find local guidance and information about the impacts on our services on the Devon County Council website.