Mid Devon District Council announces a change to its Cabinet makeup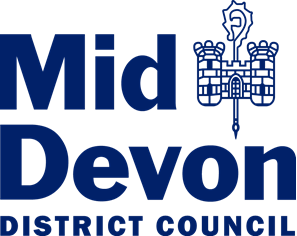 The changes, which took effect from Friday, 28 August, sees the addition of four Conservative members joining the current Independent and Green Party Councillors, while the four Liberal Democrats leave the Cabinet.
Announcing the changes, the Leader, Cllr Bob Deed, said:
"Everyone knows that, upon becoming Leader, I had sought participation from across the Council to secure the best set of expertise and experience in cabinet roles. Under the MDDC Constitution the Leader, at their sole discretion, may select and change their Cabinet Members, at any time. While the Conservatives did not feel able to take up this offer from the start, I am pleased that we now have the opportunity to welcome their skills into the Cabinet.

"I firmly believe that working alongside our neighbours and colleagues in the wider area is the right way to achieve the best outcomes for Mid Devon.  Collaboration across willing partners must be the starting point for effective Local Government and, following Wednesday's Full Council meeting debating competing proposals from within the Cabinet, the four Liberal Democrats are no longer part of the Cabinet.  I thank them for their contribution during the last 15 months and look forward to continuing to deliver the best outcomes for Mid Devon, as we face the major challenges of potential planning changes, devolution, and post-EU transition, alongside our continued efforts to support our businesses and communities through Covid 19."
---
Notes to Editors:
The new cabinet makeup in full is:
Cllr Bob Deed – Leader
Cllr Bob Evans – Deputy Leader and Cabinet Member for Housing
Cllr Andrew Moore – Cabinet Member for Finance
Cllr Richard Chesterton – Cabinet Member for Planning & Economic Regeneration
Cllr Colin Slade – Cabinet Member for Environment
Cllr Dennis Knowles – Cabinet Member for Community Wellbeing
Cllr Elizabeth Wainwright – Cabinet Member for Climate Change
Cllr Nikki Woollatt – Cabinet Member for the Working Environment and Support Services