Meet the Leadership Team
Stephen Walford
Chief Executive & Director of Growth
Most recently I worked as the Director of Growth & Strategy for Buckinghamshire. During my time there I had responsibility for a range of services across economic development, infrastructure planning, flooding, highways development and works supervision, strategic planning, minerals and waste policy, transport strategy, enforcement and fly tipping. I have a long history of working with Local Enterprise Partnerships (LEPs) and prior to that, the Regional Agencies, in order to evidence and secure strategic infrastructure funding, including Buckinghamshire's growth deal and the £2bn upgrade to the A303.I joined Mid Devon at the beginning of 2016 with a remit to refocus our efforts on delivering the Corporate Plan 2016-2020 to address existing and known issues, and to put us in a strong position to deliver in future. I have restructured the business around four functional groups of activity; the three Directors have responsibility for their areas and I retain direct oversight of the planning and economy functions.
My undergraduate degree was in Design & Technology from Winchester, I have an Advanced Diploma in Transport, Certificate in Management Studies and my post grad was an MSc in Public Management from Plymouth.
Prior to my strategic and managerial roles, my technical background was in transport, development and infrastructure planning. I have previously worked in county, district and unitary models of local government as well as spending time as a consultant in the private sector.
---

Andrew Jarrett
Deputy Chief Executive and Director of Finance, Assets & Resources
I have worked in local government finance since 1992. In late 2008 I joined Mid Devon District Council as its Head of Finance, having overall responsibility for corporate finance, housing benefits and revenue collection and more recently waste, cleansing and car parking.
In my new role as Director of Finance, Assets and Resources I will maintain all aspects of Council finance and, in addition, will focus on our corporate property assets, ensuring that we provide excellent value for money in all areas of our service provision.
I have a BA in Economics, am a member of the Chartered Institute of Public Finance and Accountancy and hold a certificate in Strategic Leadership in Modern Local Government.
I am positively looking forward to a challenging yet exciting future for Mid Devon, where we will continue to deliver high quality services at an affordable cost for our residents. We will also work to shape and design future commercial and residential developments that we can all be proud of.
---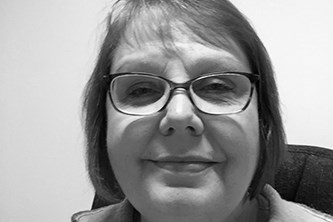 Jill May
Director of Corporate Affairs & Business Transformation
I have worked in local government, the NHS, Civil Service and in the private sector mostly in the areas of human resource management and general management for about 28 years. I have been with Mid Devon District Council since 2009 and have had some amazing opportunities given to me. I love my job and get great satisfaction from making a difference.
I have worked at a senior level as Head of HR and Learning & Development, Director and Head of Service.  I love learning and am a qualified mediator, facilitator and am a Master Practitioner in Neuro Linguistic Programming (NLP) which is all about communication and human dynamics, as well as a being a qualified HR professional. I am also a qualified executive coach at ILM level 7 and a Fellow of the CIPD (Chartered Institute of Personnel and Development).
My role as Director of Corporate Affairs and Business Transformation means I will lead the business in new ways of working, develop the staff to face the challenges ahead and enable the Council to tap into the extraordinary bank of talent within its workforce.
---
To contact any members of the Leadership team, please Contact us.