Health and Wellbeing
ECOE's Healthy Homes for Wellbeing team will be at St Stephens Church in Exeter on Thursday 28 September, 9.30 – 12.30 and alongside our trusted partners we'll be offering free advice for the upcoming colder months.
---
Every Mind Matters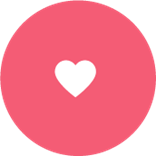 Over four million Mind Plans have been created since the campaign first launched in October 2019.
The public can take the free Mind Plan quiz to get a personalised mental health action plan with practical tips to help you with stress, anxiety, low mood and trouble sleeping.
---
TALKWORKS
Improving your Mental and Physical Wellbeing
---
STOPTOBER
WHAT IS STOPTOBER? Stoptober is an initiative run by Public Health England every year to help people to quit smoking.
---
Community Together Support Service
Mid Devon Mobility are now providing friendly support in your home.
Call 01884 242099