Help with debt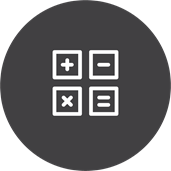 If you need debt advice please call 01884 255255 and ask for a Local Welfare Assistance referral. You can also contact the Citizens Advice Bureau on 03444 4111 444.
The Citizens Advice Bureaux (CAB) is opening a much needed drop in service in Crediton commencing from Wednesday 24 August.
It is important to note that this service is intended for our most vulnerable and/or digitally excluded in and around the Crediton area. We are still predominantly asking clients to use the CAB Adviceline and other digital contact routes as first point of contact, but this service will be available for those who cannot contact us in other ways.
Breathing Space
As of 4 May 2021, you can apply to the Insolvency Service for a 60-day breathing space period to freeze interest and enforcement action from creditors. Individuals will receive professional Government approved debt advice to find a long-term solution to their financial difficulties.
Contact information will be posted here when available.