Community Safety Partnership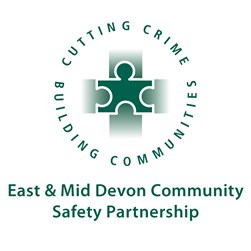 The Crime and Disorder Act 1998 placed a legal responsibility on certain public bodies and other agencies to work together to reduce crime, disorder and the fear of crime locally, in order to improve quality of life and to create a safer living and working environment. The CSP is a statutory body under the Act.
Members of the Community Safety Partnership include representatives from statutory and voluntary organisations as well as from the business sector. The Partnership Steering Group includes representatives from:
Dorset, Devon and Cornwall Probation
Mid Devon District Council
The steering group meets bi-monthly to monitor and oversee the work of the geographical Local Action Groups (LAGs) along with the Drugs and Alcohol Implementation Group and the Domestic Abuse Forum.
To request Minutes from the Community Safety Steering Group, please contact us.