Help with your rent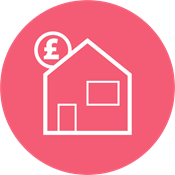 If you receive Housing Benefit, or the Housing element for Universal Credit, you can apply for a Discretionary Housing Payment if you are struggling to pay rent.  We will need proof of rent and the latest two months bank statements.
This is open to all tenants who rent with a private landlord, social housing and council housing. You will need to be receiving Housing Benefit or the Housing Element of Universal Credit.
MDDC Tenants please see: Frequently asked questions - MIDDEVON.GOV.UK
If you need help completing the form please call 01884 255255 to book a phone appointment.
If you are in danger of losing your home please email: homeless@middevon.gov.uk or call 01884 255255.
---
If you rent privately and have arrears as a result of Covid, you may be able to apply for help.