Local Welfare Assistance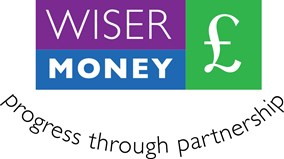 Local Welfare Assistance is funded by Mid Devon District Council to help residents who are facing exceptional financial difficulty. We are one of the few Local Authorities in Devon to offer a Local Welfare Assistance Scheme.
The service is delivered by Navigate CIO; an independent money advice service. Navigate CIO delivers free, confidential and impartial advice and support services across Devon and Somerset.
How can we help?
We may be able to help you access support from the Local Welfare Assistance scheme if your needs meet the criteria for help. If you are eligible, you will be referred to the Navigate CIO team and other local services or agencies that can help with your crisis or emergency situation. The services are free, impartial, confidential and tailored to meet individual need.
Who can get help?
You may be eligible for help from the Local Welfare Assistance scheme if you live in Mid Devon and you:
are on a low income
are referred by Mid Devon District Council
don't have savings of more than £500
don't have access to any other forms of assistance
An assessment will be made on the urgency and need of the situation; we also consider if there might be any other assistance that you may be eligible
If you're eligible what support is available?
The scheme provides a variety of services to support local residents who are experiencing or at risk of experiencing crisis. The key elements of the scheme are:
Money and debt advice
Income maximisation, budgeting and financial capability
Food vouchers*
Essential furniture and electrical items (there may be a cost for furniture or electrical items)*
Signposting and referral
*Please note, WE DO NOT MAKE CASH PAYMENTS. Food, essential furniture and electrical items are provided through vouchers to local organisations.
How to apply 
You can:
After you've applied
We'll advise you about what happens next once you've completed your application.
The number of times you can apply
There's a limit to the amount of times you can apply for help from the Local Welfare Assistance Fund depending on your circumstances. Generally, the limit is one application per 12-month period for emergency or crisis assistance and one application per 24-month period for household items.